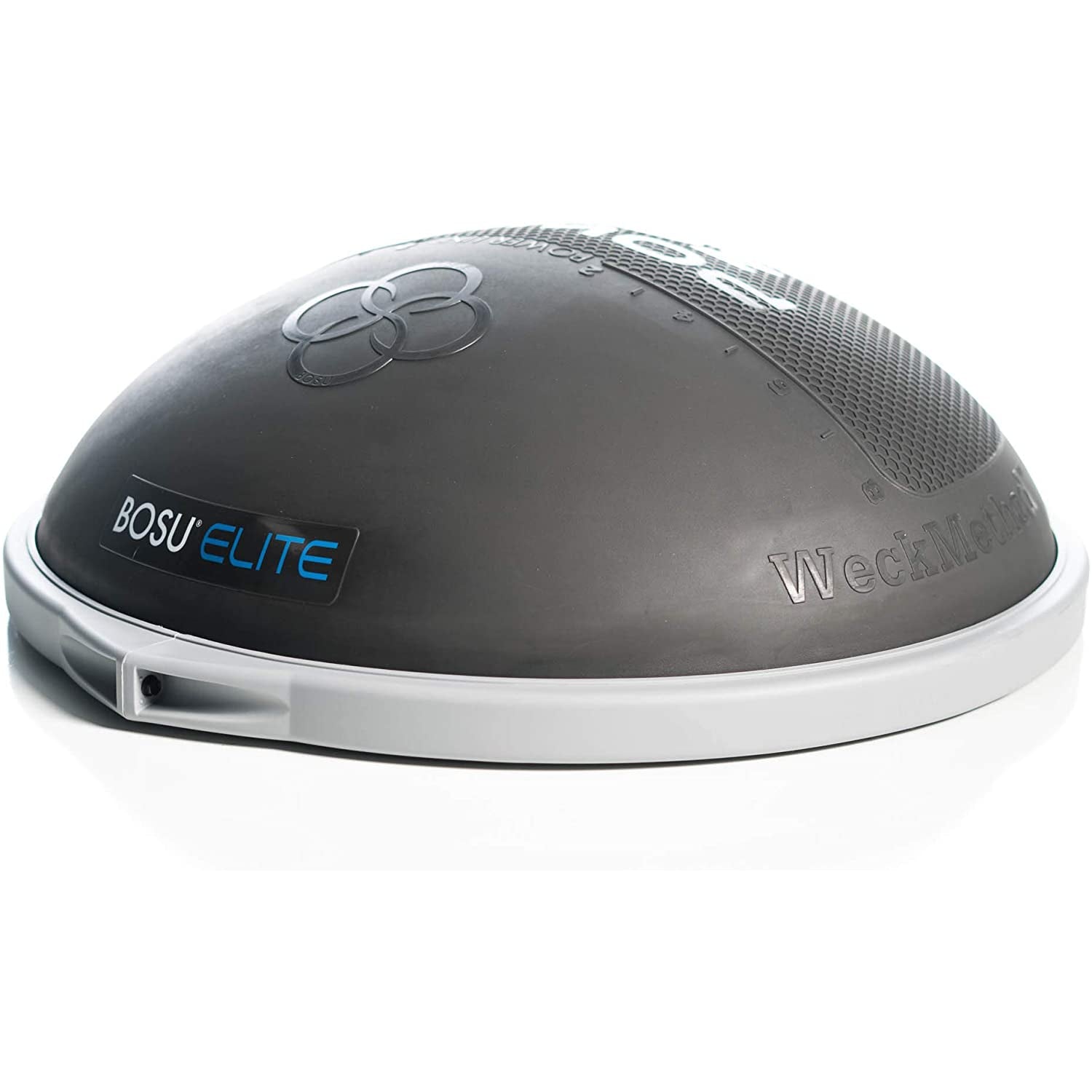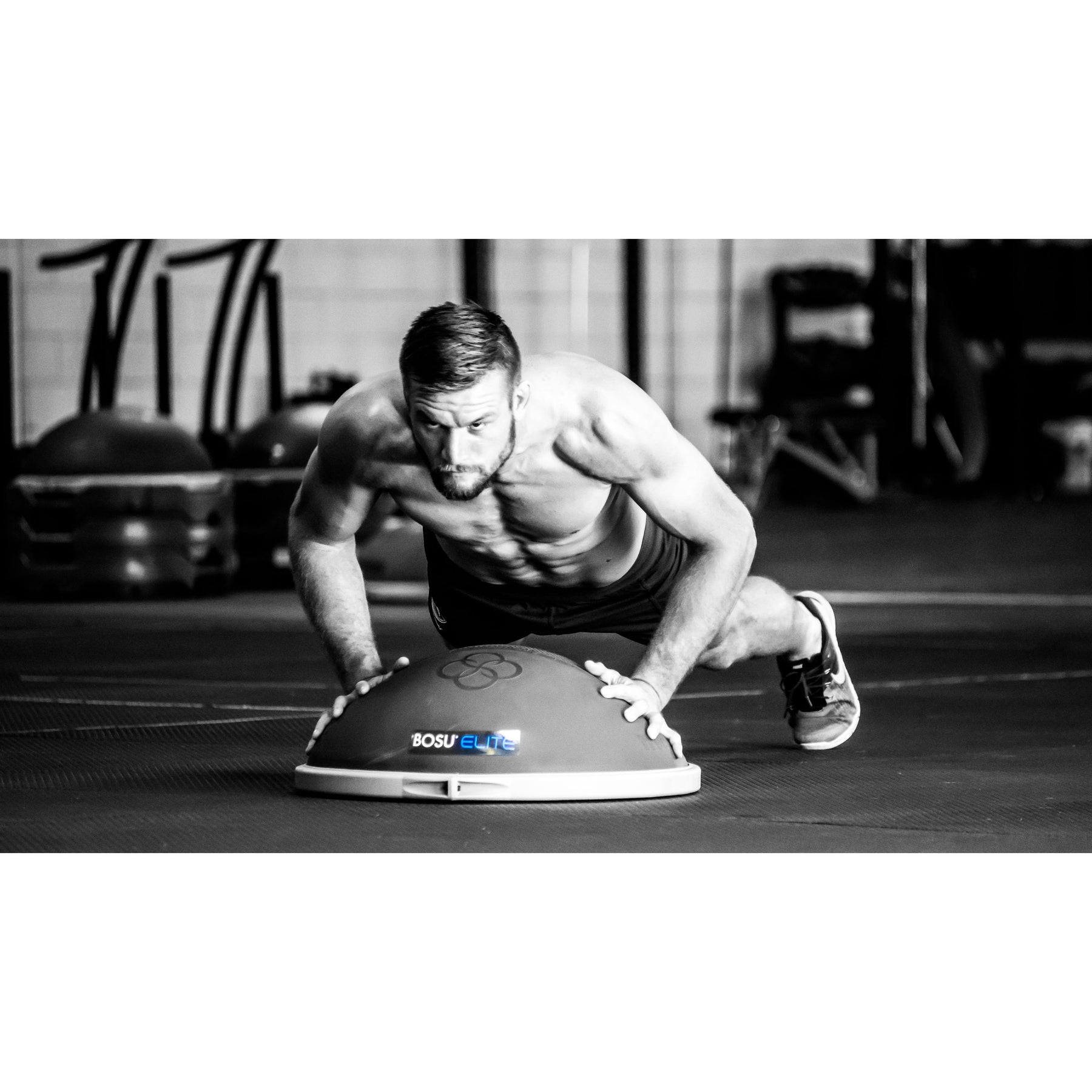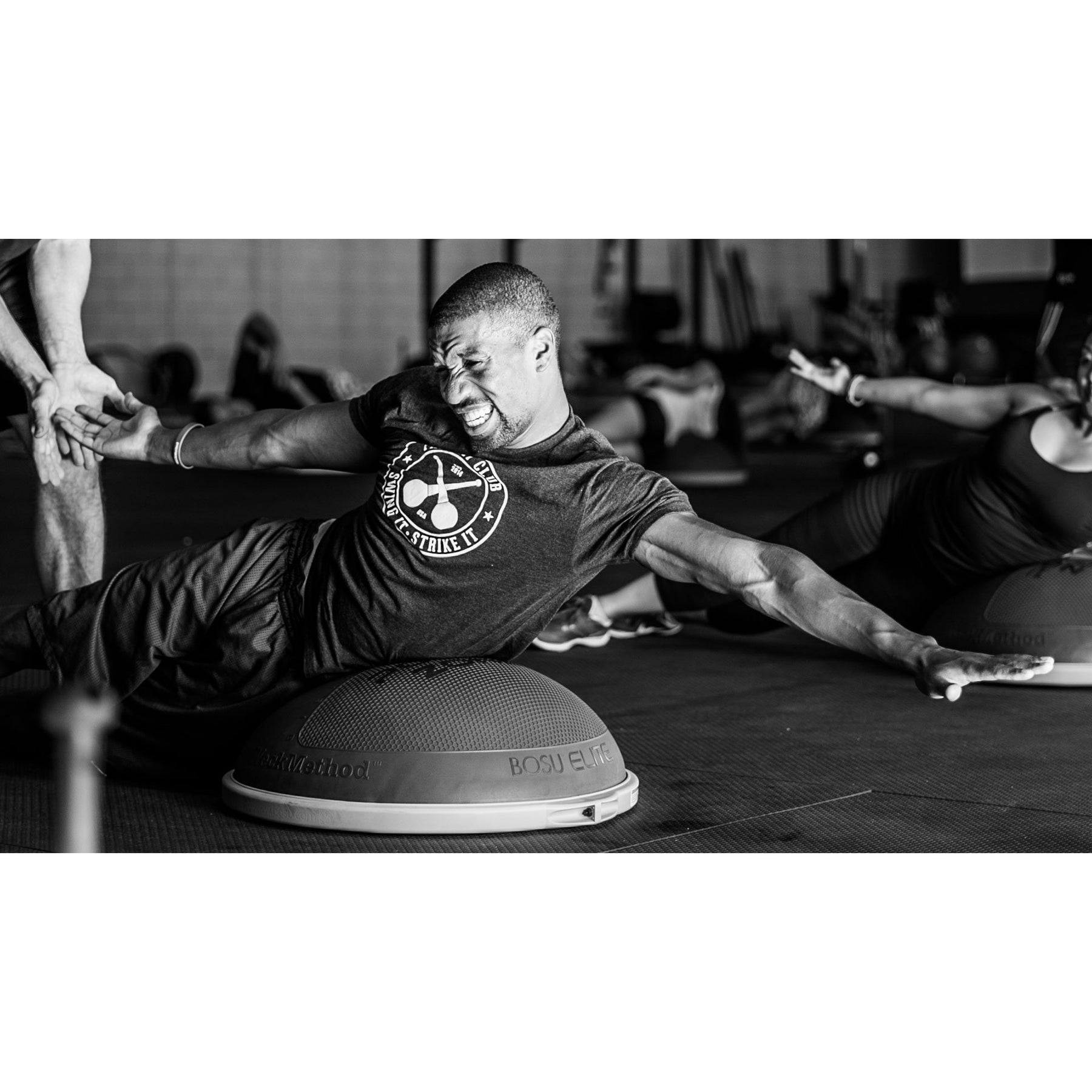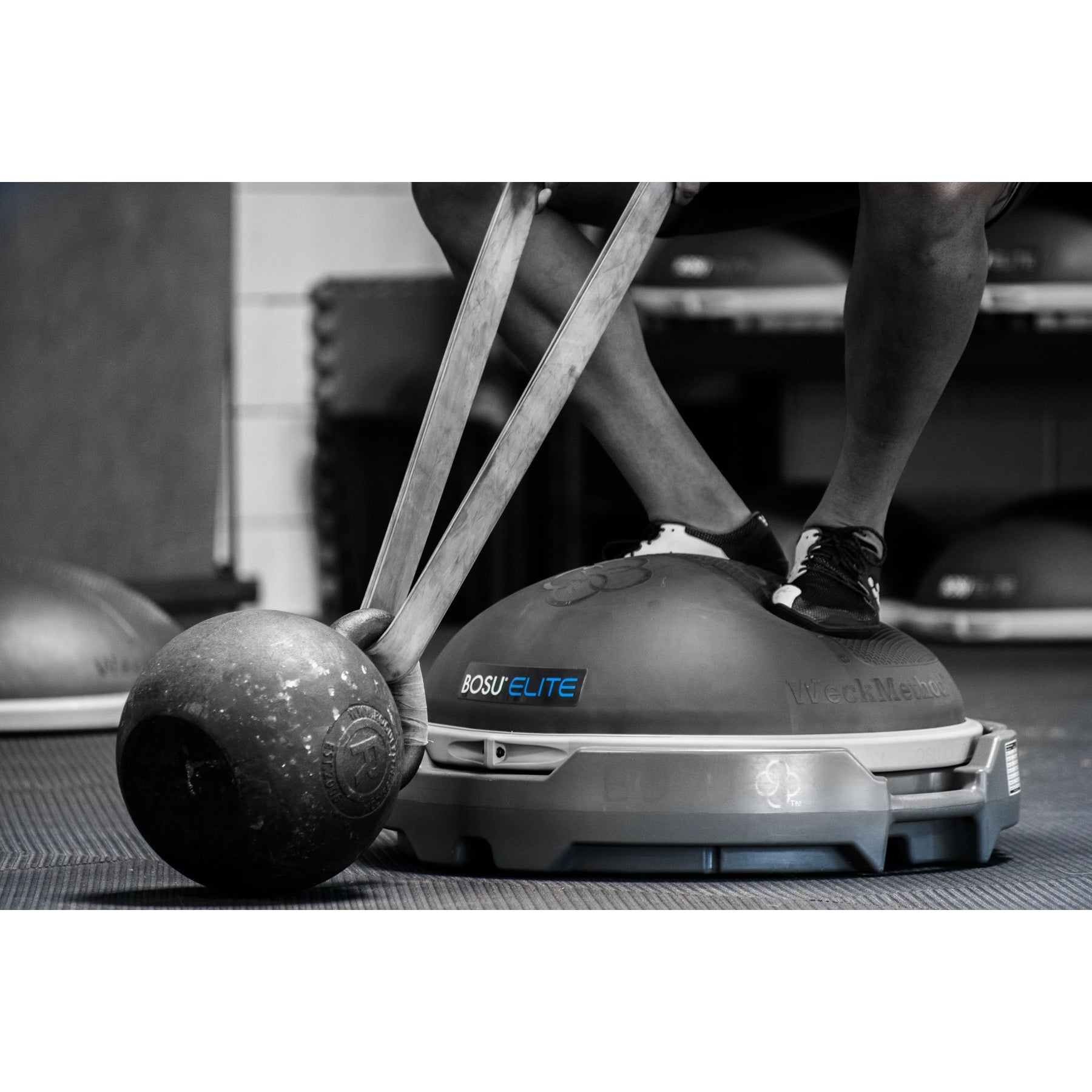 Bosu Elite
Pickup currently unavailable at Melsfit store
Melsfit store
Pickup currently unavailable
rue de Lyon 10
1201 Geneve
Switzerland
+41229402240
Melsfit dépôt
Pickup currently unavailable
Rue de Lyon 10
1201 Genève
Switzerland
+41229402240
The BOSU Elite was created with one goal: to make everyone a better athlete, regardless of their fitness level or age. The unique design of the BOSU Elite and the accompanying training programs place the body in an ideal athletic position, which helps increase strength, speed and flexibility.

Position of power
The Power Zone and Power Line are unique to the BOSU Elite. By using the Power Zone and the Power Line, you can adopt the ideal power position, which helps you to optimize the body's center of gravity and perform exercises with more power and efficiency.

Prime Time
The training programs developed by the BOSU Elite, which revolve around the Power Zone and the Power Line, help improve your biomechanics, which translates into the ability to carry more weight during floor exercises, such as squats, dead lifts and power cleans.

Hard Core
With a load capacity of 1000 kg, the BOSU Elite is the strongest and most durable balance training device ever made. The BOSU Elite has a harder and more compact convex face providing a better grip, making it more suitable for heavy weight training and new challenging exercises.

Cue and Do it!
The BOSU Elite has visual reference points, such as power zone, power line, and positioning indicators, which help you choose the ideal position for sport-specific programming. Training with the feet in the power zone helps you maintain your body's center of gravity better above the supporting surface. Your feet and ankles become softer, stronger and better coordinated, reducing the risk of injury.

Better control of the center of gravity (COG) on the support base (BOS).
A stronger athletic position.
Improves the position of the hip and pelvis.
Helps you perform heavier and better weight lifts.
Reduces injuries and increases flexibility.
Optimizes biomechanics.
Aucune information disponible sur cette marque pour le moment.